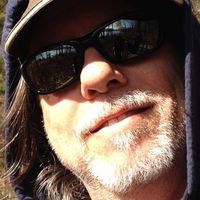 Dale Rogers, M.Ed, CIW
Side Hustle: I am a digital content creator and storyteller, comic (sequential art) writer and artist, web coder, eLearning Developer. eDrawingboard.com is an outlet for my art, books, videos, and online courses.
My day job
I am an Assistant Professor in Web and Interactive Multimedia Design at Nashville State Community College in Nashville, TN. I developed, and have been teaching the Associate in Applied Science degree program in Multimedia Design since 2005. I teach in the classroom, virtually, and online. It is a concentration of the Visual Communications degree program in the English, Humanities, and Creative Technologies Division.